google-site-verification=yzG5X3wSoDwFeTsfDRRdFEScjS08yrFdZp86XRKWads
Legacy Stones Placed at The Highground
Marla J. Morgan, WI VFW NEWS Editor - 9/16/2018
Participants in the Legacy Stone Ceremony at The Highground included (from left): State VFW Judge Advocate Bill "Knoot" Knudson; Sharon Tradewell; PCIC Tommy "T" Tradewell; Honor Guard Col. Steve Pepper; Honor Guard Member and PSC John Giese; Honor Guard Member and PSC John Schultz; Barbara Stillman-Schultz; Marlene Powell; Honor Guard Lt. Gerald Parchem and Honor Guard Member Aimee Carrington.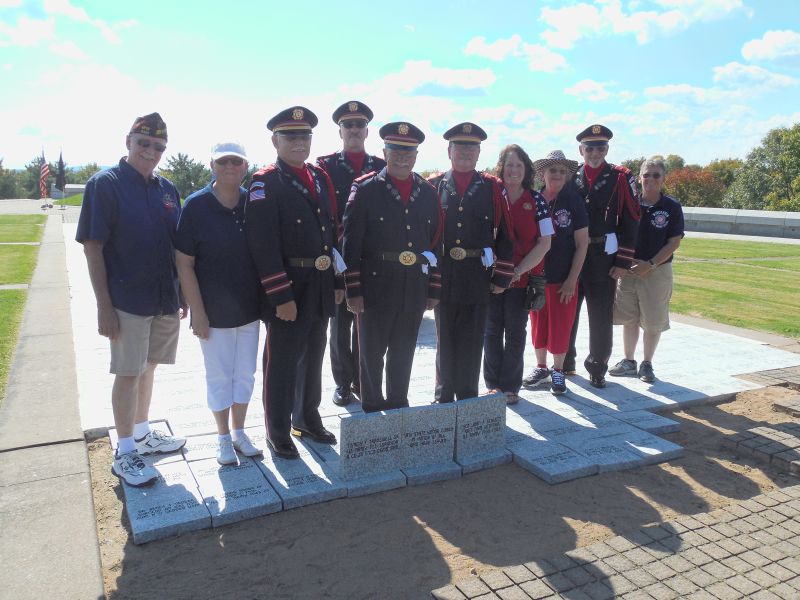 The three stones prior to placement: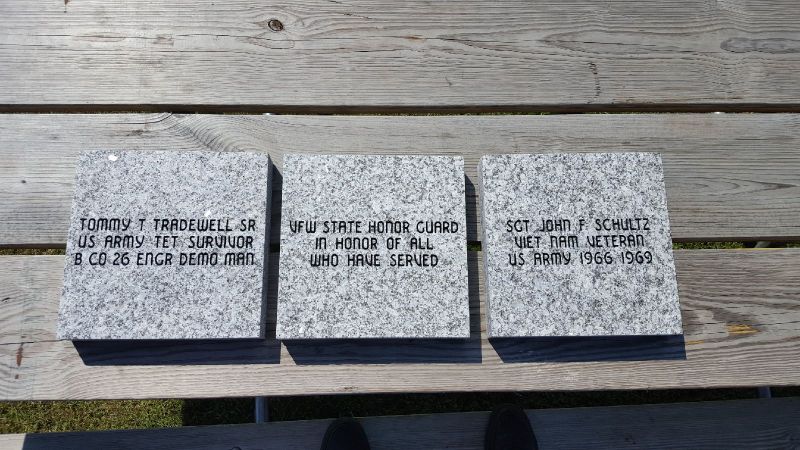 Post News
Important Info for Post1393 Members
Statewide News
News & Info from your department
Badger Honor Flight Fundraiser in Sun Prairie Sept. 21st
See flyer for details - then plan to attend!
Habitat for Heroes Announces Build Days
A new initiative of the LaCrosse Area Habitat for Humanity, Habitat for Heroes has scheduled several upcoming build days. Click on the flyer for details and a link to volunteer!
National News
Important info from National VFW